Brands
Zeta's combined dataset and dedicated industry experts ensure that we can deliver purpose-built marketing strategies that exceed your goals.
Zeta's industry-leading data set and unparalleled arsenal of industry experts combine to ensure purpose-built marketing strategies that exceed the goals of any business.
Retail
The Zeta Marketing Platform enables retailers of all shapes and sizes—brick and mortar, e-commerce, and direct-to-consumer—to make every consumer feel like your best customer. Deliver meaningful content and offers based on insights only Zeta can provide. Add decades of expertise and it's easy to see how Zeta has helped top retailers achieve their top goals.
Acquire new customers

Leverage Zeta's proprietary database of 235+ million U.S. consumers to identify and target new buyers in market for your products.
Win back previous buyers

Reactivate lapsed customers and rescue—as well as steal—buyers from your competition.
Improve share of wallet

Understand each customer's total buying behavior to be able to predict purchase needs and drive additional revenue.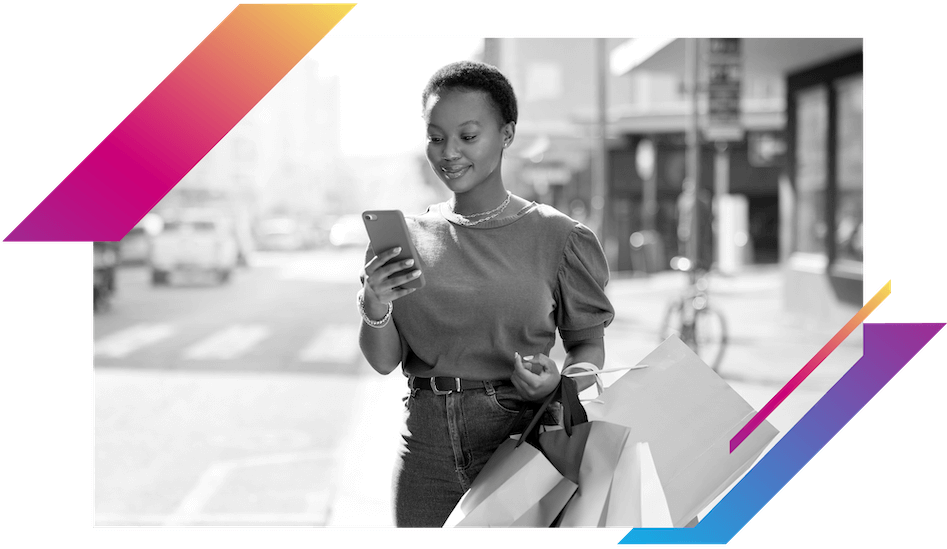 Travel & Hospitality
The modern traveler expects a seamless shopping experience from initial research to final booking and beyond. This means marketers need to deliver connected, personalized experiences in order to woo and win this target audience. With Zeta, travel and hospitality clients can find one unified platform that recognizes customers and prospects, curates a compelling message, and reaches the right consumer on the right channel at the right time.
Increase bookings

Leverage Zeta's industry leading, proprietary identity graph to reach millions of net-new, high-intent customers.
Improve experiences

Recognize your best customers and foster new connections to increase repeat customer rates. Hyper-personalized messaging to provide bespoke updates regarding travel times, gate assignments, vacation offers, and more.
Manage against trends

Understand travel trends in real time through one centralized dashboard that can calculate tens of thousands of metrics instantaneously.
Consumer Packaged Goods
Improve customer experiences, elevate your brand affinity, drive growth. Zeta's industry-leading identity graph gives CPG marketers unparalleled access to reach millions of net new, high-intent consumers. Additionally, the Zeta Marketing Platform provides unique data points giving CPG firms the ability to understand where prospects and customers are most likely to shop, fusing together in-store and online shopping like never before.
Proprietary intender audiences

Leverage real-time behavioral intent signals to create first-party and prospect universes. Understand how to create in-store and online shopping experiences that capture consumers no matter where they are or how they shop.
Increase competitiveness

Visualize mission-critical shopper intelligence to inform fast decisions.
Continuous optimization

Measure and improve the performance of your digital marketing campaigns to increase average order value and grow your repeat customer base.
Automotive
The road to buying a car is a long and winding one. Marketers need to understand how consumers shop to serve messages that keep your brand top of mind without annoying them. By leveraging data-powered intelligence and smarter technology, you'll be able to create personalized messages that surprise and delight your customers at every pitstop along the way.
Market activation

Employ look-a-like modeling to target buyer segments using omnichannel media.
Foster loyalty

Utilize data that looks at consumers' previously unknown likes and preferences to target with uniquely relevant offers.
Increase revenue

Achieve better results using unique insights derived from campaign behavior fused with offline purchase habits.
Financial & Insurance
Customers' financial journeys are deeply personal, as the messaging they receive should be. Capitalize on Zeta's robust interest- and demographic-based segmentation capabilities to offer 1:1 content experiences, driving more engagement with your brand.
Acquire ideal customers

Tap into Zeta's intent- and demographic-based signals to enhance segmentation and refine messaging strategy based on where each audience member is in their financial journey.
Adopt a customer-centric approach

Influence customer preferences for digital channels, increase stickiness, and strengthen relationships.
Improve intent prediction

Deliver personalized, relevant customer experiences based on your account holder's products, channels, and other lifestyle indicators.
Media & Entertainment
With thousands of hours of entertainment options at consumers' fingertips, here's how to make them take action with your brand. Stand out in a sea of options by creating unique and engaging experiences for your customers that are tailored to their consumption habits.
Acquire net new subscribers

Reach prospective customers with personalized messaging where they are to influence where they're going next.
Retain more customers

Nurture and grow current relationships by leveraging real-time intent signals, meeting your most valued customers with the right message at the right time.
Cost-effective strategy

Combining Zeta's industry-leading AI with integrated technology means you'll get the most bang for your marketing buck.
Telecommunications
Cord cutters, meet your match. With Zeta, you can identify customers most likely to be switching service providers (think: those preparing for a move or researching other vendors) and reach them with incentivizing messaging, like money-saving bundling packages.
Acquire net-new subscribers

Identify customers in-market for telecom services, like those preparing for a move.
Grow average revenue

Target current customers with materials promoting bundling offers or adding extensions to their current packages.
Reduce churn

Zeta can identify churn signals in enough time for you to intercept and reach your subscriber with engaging messaging.
Healthcare
As patients, we put a lot of trust in our healthcare providers, and they deserve that same level of trust in a marketing partner. Engage anyone from practitioners to patients with relevant, personalized messaging and watch your relationships flourish.
Understand the full patient journey

Better track your patient lifecycle to improve their experiences and facilitate time-sensitive speed to payment.
Individualize experiences

Show prospective and long-time patients that you care by individualizing your messaging. Improve average patient rating and foster satisfaction with seamless follow-ups and check-ins.
Lower acquisition costs

Utilize the Zeta Marketing Platform to understand where prospective patients and long-term care recipients are located. Target based on location to increase in-person visits.
Education
Zeta's there for you even after the final bell. With economic uncertainty driving people to look for new and more fulfilling careers, now is the time for capturing audiences looking to further their education. We'll help you develop and execute campaigns that optimize your spend and achieve real results.
Optimize your website traffic

Remove the black box that surrounds your site visitors by better identifying each user and the actions they take on your pages.
Drive net-new inquiries and applicants

Personalize each message to prospective students based on where they are in the application funnel. Lower acquisition costs by serving application discounts and tuition information to the right individual at the right time.
Boost enrollment, reduce churn

Leverage the Zeta Marketing Platform to look at all prospects and current students in one unified platform to boost overall enrollment and increase school engagement for current students to reduce churn.