Empowering Our Clients to Acquire, Grow, and Retain Customers with Efficiency

Today hundreds of brands across a variety of industries use the Zeta Marketing Platform.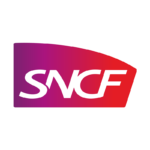 Unique global identifiers
Content consumption signals per month
People in the United States
Interest and intent audiences
Power Your
Customer Growth
The Zeta Marketing Platform is built to solve your most critical business challenges—such as driving higher marketing ROI, mastering data complexity, and creating omnichannel experiences—always delivering you with better results.
"
"Zeta's proprietary data and new modular platform with embedded AI pay off its vision for 'making sophisticated marketing easy."
- The Forrester Wave™: Email Marketing Service Providers, Q1 2022
"
"Zeta Global is on a mission… to leverage its collective data, insights, and engagement breadth to power business outcomes for clients."
- The Forrester Wave™: Enterprise Marketing Software Suites, Q2 2021
"
"A few years ago it took 16 different vendors to manage what Zeta today delivers through its marketing cloud in one solution."
- Alejandro Cremades
"
"Brands are interested in software providers such as Zeta, Adobe Inc. and Salesforce.com Inc. because they offer a suite of services for different types of marketing, which is easier to manage than having to sign up for different tools from different vendors…"
- Sahil Patel
Top Stories, Top of Your Inbox
Subscribe to our newsletter with resources and insights only Zeta can provide.
Join Now
Schedule a demo of the Zeta Marketing Platform or another solution with our experts, or contact us for more information.