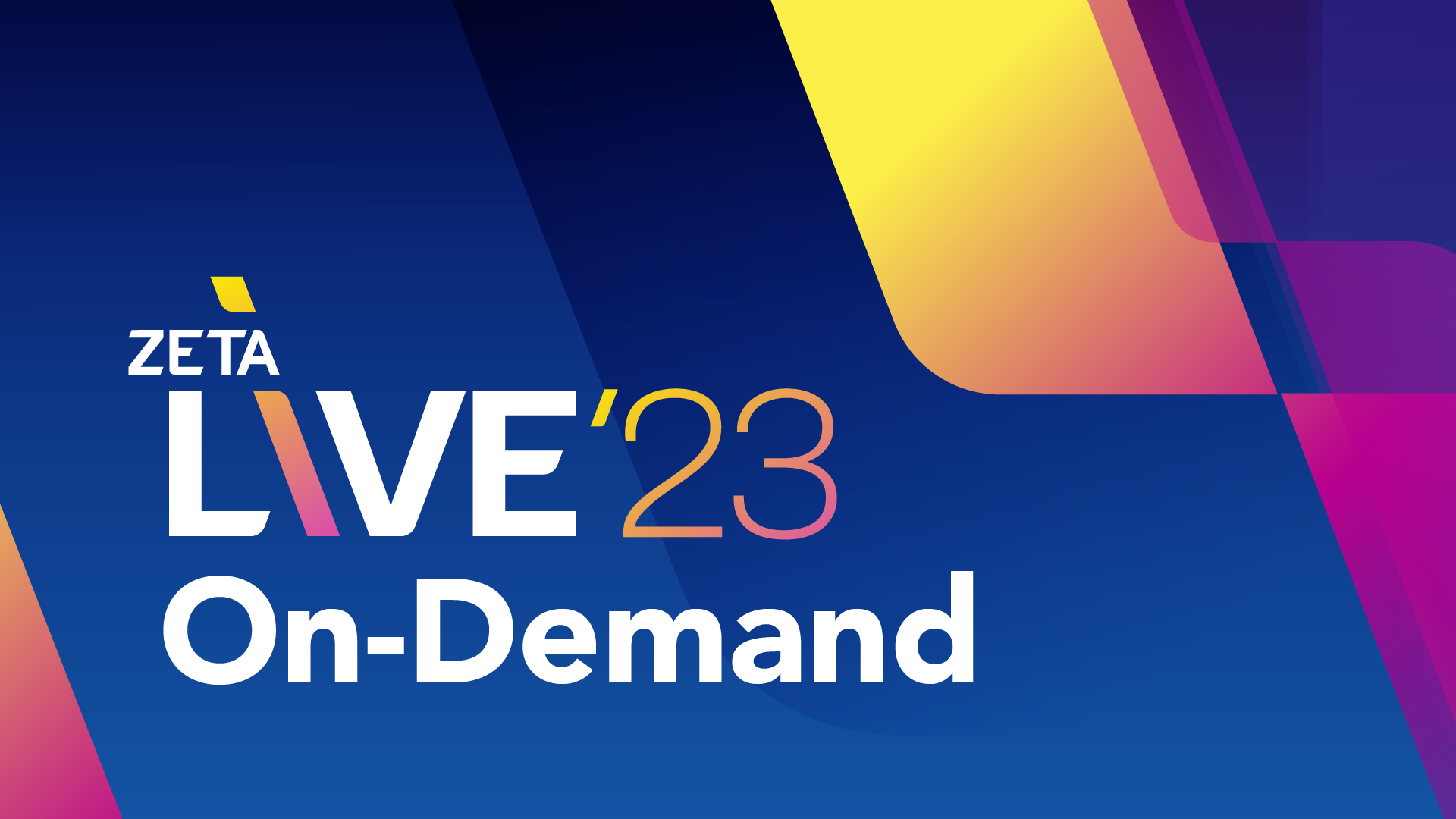 Zeta Live 2023
Explore the impact of Intelligence as a driving force behind numerous advancements and innovations in the marketing and business ecosystems. Join us as we celebrate topics that hit all the high notes, like the Golden Age of AI, Breakthrough Innovations, the Evolution of Marketing, and Leading with Purpose.
Want to see Zeta in action?
To implement these strategies effectively, brands need the right technology and tools to support their personalization efforts. The Zeta Marketing Platform empowers businesses to offer highly tailored experiences driven by AI.